About DHL
Main Content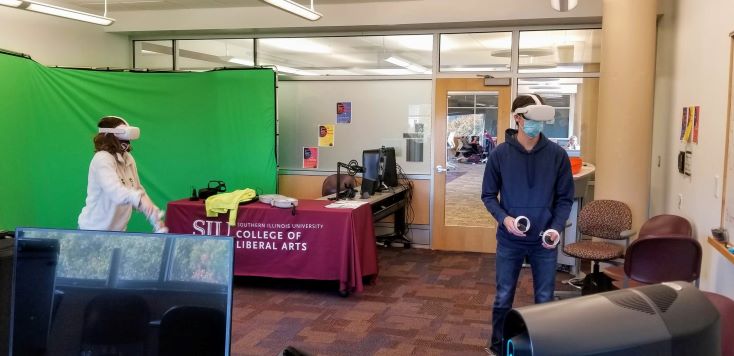 Here at the Digital Humanities Lab, we are more than a liberal arts lab. Students and staff of any discipline can indulge in cutting edge technologies such as: virtual reality headsets, game narratives, a podcasting booth, live streaming services, 360 videos, and more.
We provide our patrons with access to a broad range of disciplines that they can explore in ways that are applicable to their chosen field of study. At our lab, we want to provide our students with an education that will prepare them for a wide range of careers. This type of education can help students to find a career that they are passionate about, rather than just a job that is directly related to their chosen field of study. We encourage everyone to step out of their comfort zone and have fun in their field of study.
What career paths utilize the technology available in the DHL?
Software Designers
Video Game Developers
Industrial Engineers
Flight Instructors
Mechanics
Pilots
Teachers
Trainers
Architects
Designers
Military Personnel
Real Estate Agents
Our Partnership Projects
Ajit Jakoar with Oxford University: The Future of Artificial Intelligence
SIU Medical School: Sepsis Translation Project